JOKER
JOKER
This is the porch he lived on for 5-½ years.
JOKER
This is also where he peed and shat daily. His owner almost never took him out.
JOKER
First time we tried my back pack on him. Hilariously CUTE!
JOKER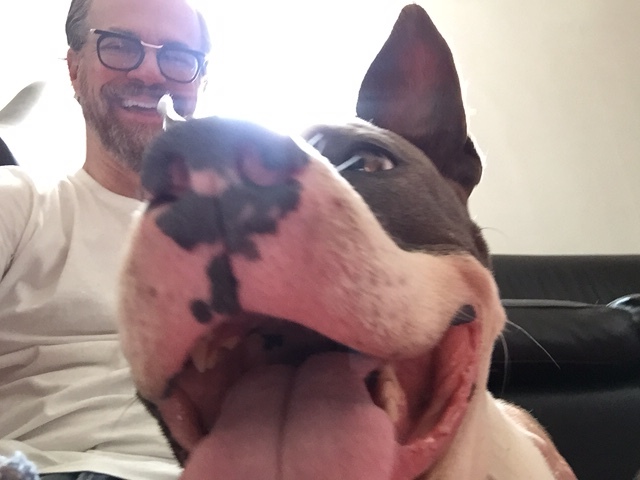 JOKER
JOKER
Proudly wearing his "WORK" back pack.
Joker
Completely wiped out after a big run.
JOKER
Searching for signs of intelligent life on the front carpet.
JOKER
Front porch swing is his thing.
JOKER and Barbara
Joker decided he was Barbara's lap dog.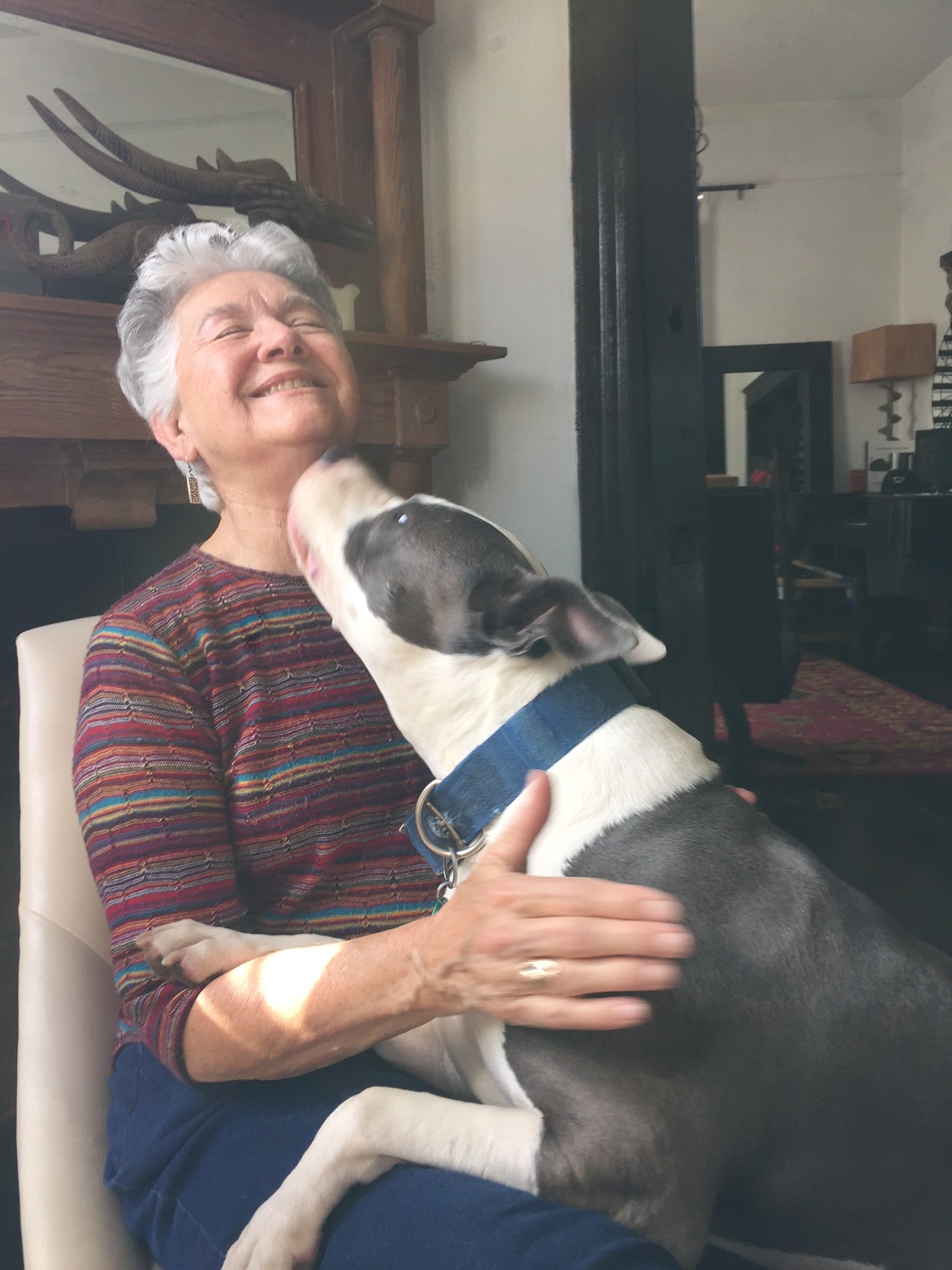 JOKER and Barbara
And he gave Barbara a BUNCH of Kisses. He's a lover not a fighter.
JOKER
JOKER and Tad
He makes a great foot rest.
JOKER (and I)
An afternoon hang out and nap on the floor.
JOKER
JOKER
Hanging out on the porch in the afternoon sun.
JOKER
Once again, striking a pose on the back porch.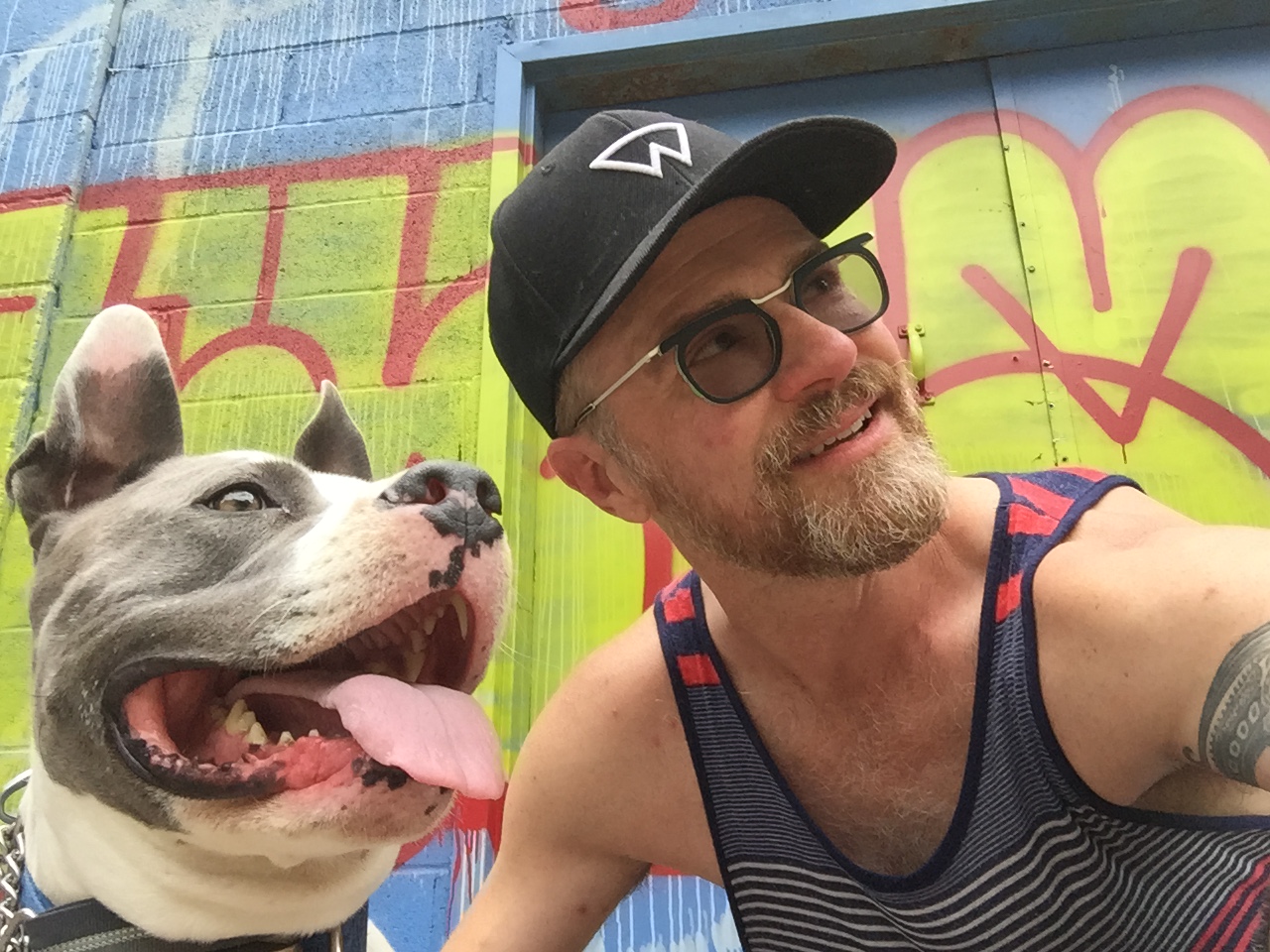 JOKER (and I)
Posing for a selfie in South Atlanta in front of some cool graffiti.